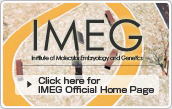 Person A (Female)
Nationality: China.@Lived in Kumamoto: 3.5 years
Life outside of the University is also important.
Learn as much Japanese as possible before coming!

Person B (26 years old: Male)
Home town: Osaka.@ Lived in Kumamoto: 4 years
Broaden your horizon, do what you want to do!

Person C (24 years old: Female)
Home town: Fukuoka.@ Lived in Kumamoto: 6 years
Excellent support for young scientists and female researchers.

Person D (45 years old: Male)
Nationality: China.@ Lived in Kumamoto: 3 years
My message is simple ; gDon't worry!h