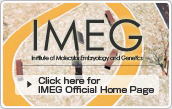 | | | |
| --- | --- | --- |
| | For successful research and study, it's important to take a break. Weekends in Kumamoto allow you the opportunity to refresh and revitalize in its rich natural environment. Just a short distance from the city you can find yourself surrounded by its magnificent mountains of Aso or on the beautiful islands of Amakusa. | |


Aso has the world's largest caldera. From the observation area at Nakadake, you may have the magnificent views and smells of its active crater. Depending on the day, you can see the rising steam plumes, or the brilliant cobalt blue waters of the crater lake. You can drive to the observation area car park on the west side of the crater or take the ropeway from the east. Feel as if you have just landed on the moon. This amazing landscape is known as the Grand Canyon of the East and is a must see. As there are volcanic gases in the area, those suffering from asthma, bronchial or heart problems are prohibited.
Aso area has been received international recognition for its significant geological and cultural heritage; it became one of UNESCO Global Geoparks in 2014. Nakadake crator is one of the symbolic geo sites of Aso Gloval Geopark.




| | |
| --- | --- |
| Kusasenri is a prairie lies to the north of Eboshidake. It covers an area of 785,000 square meters, and one of the most popular sightseeing places of Aso. Usually tourists are forbidden from entering Aso's prairie, however, Kusasenri is an exception. Wandering around this peaceful landscape, you will want to fill your lungs with the fresh country air. For a fee, you can also enjoy horse riding. Visitors to the Aso region can enjoy its changing seasonal landscapes, from the delicate pink of the Alpine Azaleas in late spring, to the lush deep greens of summer, and white winter snowscapes. | |




| | |
| --- | --- |
| Daikanbo was named by the famous Meiji Period journalist, Tokutomi Soho. From the lookout, you can see not only a spectacular view of the entire caldera but also the patchwork patterns of the rice fields broken here and there by small villages and hot springs. At a glimpse it provides a deeper understanding of the unique relationship between mankind and nature in the Aso region. From here the shape of the five peaks of Aso has been likened to that of a reclining Buddha, a view that inspires an appreciation of nature and the gods. It's a place that makes you wish you could sprout wings and fly. | |




| | |
| --- | --- |
| You can't talk about Aso without mentioning hot springs. The single term "hot spring" is insufficient to describe the wide variety of water qualities and benefits they provide. Aso region contains countless hot springs including those of the famous Kurokawa and Waitasan areas, smaller ones much loved by local residents in Uchinomaki and those with a long history of medical benefits at Jigoku and Tarutama. Each hot spring has its own unique atmosphere to be enjoyed. Venues include western style hotels, Japanese style inns and large hot spring centers where you can relax and let your troubles drift away. | |

| | |
| --- | --- |
| "Aso Farmland" located in the Aso Kuju National Park is a health oriented resort facility. There are athletic facilities, parks, restaurants, hot springs, spas, accommodations and shops. You can enjoy during all day here and if you want to stay overnight, you can also enjoy staying in a charming dome-shaped lodge and quiet night with a lot of stars in the sky. | |