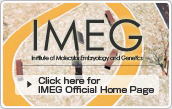 | | | |
| --- | --- | --- |
| | Many people have understandable concerns about doing research, studying and living in a foreign country. Here is some advice from former students. | |

According to many of your predecessors, if you decide to come to Kumamoto, you would be better to learn as much Japanese as possible before you come. Japanese is required for the paperwork at banks and hospitals etc. There are some channels that broadcast news and weather in foreign languages but in order to get all the information necessary, you will need some Japanese ability.

Although you will be able to communicate with the professors and your research colleagues in English, this is not the case off campus. The communication with people outside of the university is a great chance to widen your horizons. It is said that If you want to live in Japan, the most important thing to learn is the Japanese language.



| | | |
| --- | --- | --- |
| | With regards to daily necessities, the general consensus is that there is no need to worry. In Kumamoto you can get anything you need and the prices are less than in Tokyo and Osaka. There is really no need to bring anything with you when you come. When it comes to food, there is a complete range, from fast-food restaurants to well stocked supermarkets and small fruit and vegetable stores. For those looking to try the tastes of Japan, local specialties such as Kumamoto Ramen, raw horse meat and fresh seafood are very popular. As the saying goes "When in Rome, do as the Romans do", life in Kumamoto allows the opportunity to sample all aspects of real Japanese culture, and in doing so make your stay here a memorable life experience. | |



| | | |
| --- | --- | --- |
| | The third piece of advice is simple, "enjoy your time here". In the downtown area there are many great restaurants, unique shops and interesting discoveries to be made in the backstreets off the main shopping arcade. Kumamoto is clean, small enough to get around by bicycle and relatively inexpensive. In addition to the mountains and grasslands of Aso and islands of Amakusa there are many other beautiful locations within an hour of the city so it is recommended that you get an International Driver's License before you come. Your colleagues at IMEG are always happy to offer advice and answer any questions you may have. | |

| | | |
| --- | --- | --- |
| | In order to open a bank account or rent an apartment you must have an Alien Registration Certificate. The certificate is available from the Residents Section at Kumamoto City Hall. When making application you will need your passport and 2 passport sized photographs. The certificate will be issued 1 month after application. | |



| | | |
| --- | --- | --- |
| | To open a bank account you need an Alien Registration Certificate and a personal seal. It is suggested that you have your personal seal made in Katakana. You can not use the alphabet when completing the account application form. Your name and address must be written in Chinese characters or Katakana. In addition to a passbook, you will also be issued a cash card. There is a method for those who are unable to write Katakana. Using this method you do not need a personal seal and you will be able to operate your account using your regular written signature. The downside of this method is that you will only be able to make deposits or withdrawals during official banking hours at the branch at which you opened your account. You will not be issued a cash card. | |



| | | |
| --- | --- | --- |
| | Upon arrival in Japan you will be able to stay at the International House (Foreign Students' dormitory) of Kumamoto Univ. for 6 months (Extensions are possible). After this time you will have to privately rent an apartment. It is suggested that you visit a real estate agent and have them assist you in finding a suitably located, sized and priced apartment. In order to complete the rental contract you will need an Alien Registration Certificate and you are required to provide the name of someone who can be contacted in an emergency. Although it is not common in Japan, it is possible to share accommodation. You should consult you colleagues for further housing information. | |