Inter-University Research Network for Trans-Omics Medicine:
Establishment and development of the foundation of international collaboration for advanced research and human resource development in medical embryology
---
Overview of the Project
This project aims to construct a network of four domestic centers to accomplish trans-omics research designed to comprehend multi-levels of biological molecular information across genome to metabolites, thereby leading to global technological development, human resource development, and the establishment of research platforms.
 
Centers
Inter-University Network Urgently Required
Thanks to technological innovation such as the high-speed sequencer, the mass spectrometer and other equipment, a variety of trans-omics research is now developing with growing speed. However, work towards the integrated comprehension of big data in biology has only started in recent years. Moreover, the techniques and researchers required have been insufficient. The project aims to establish the world-leading and practical use of trans-omics research through the collaboration of four leading domestic research centers that have outstanding research experience and equipment.
This network has special significance in advanced research and human resource development in medical embryology that aims for organ reconstruction from stem cells.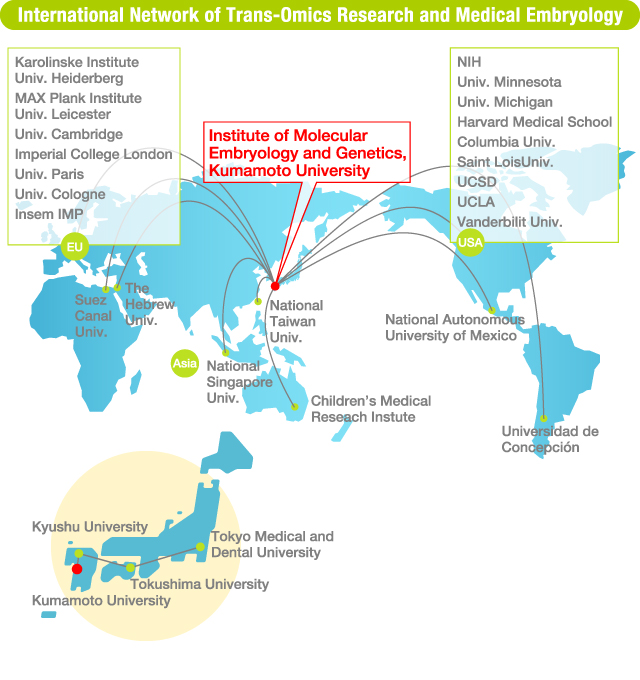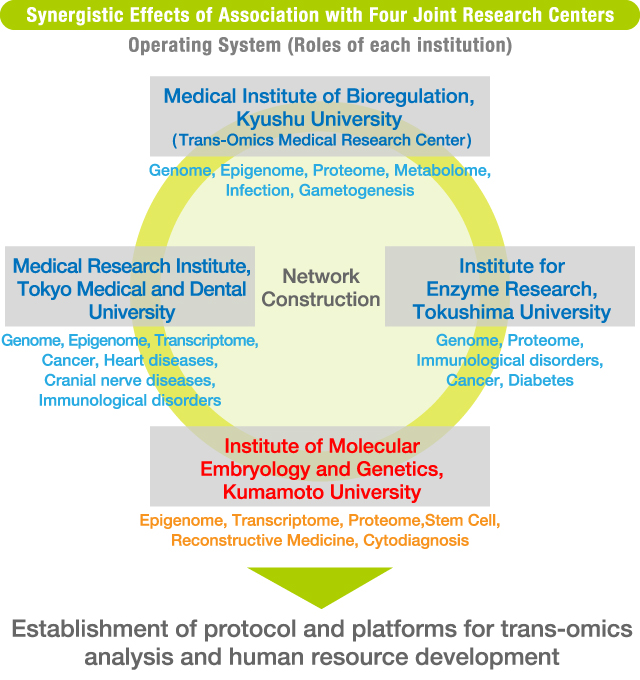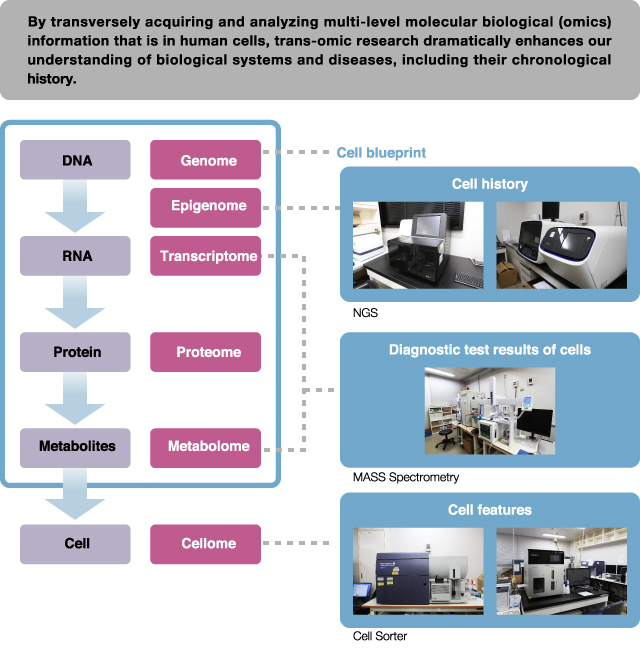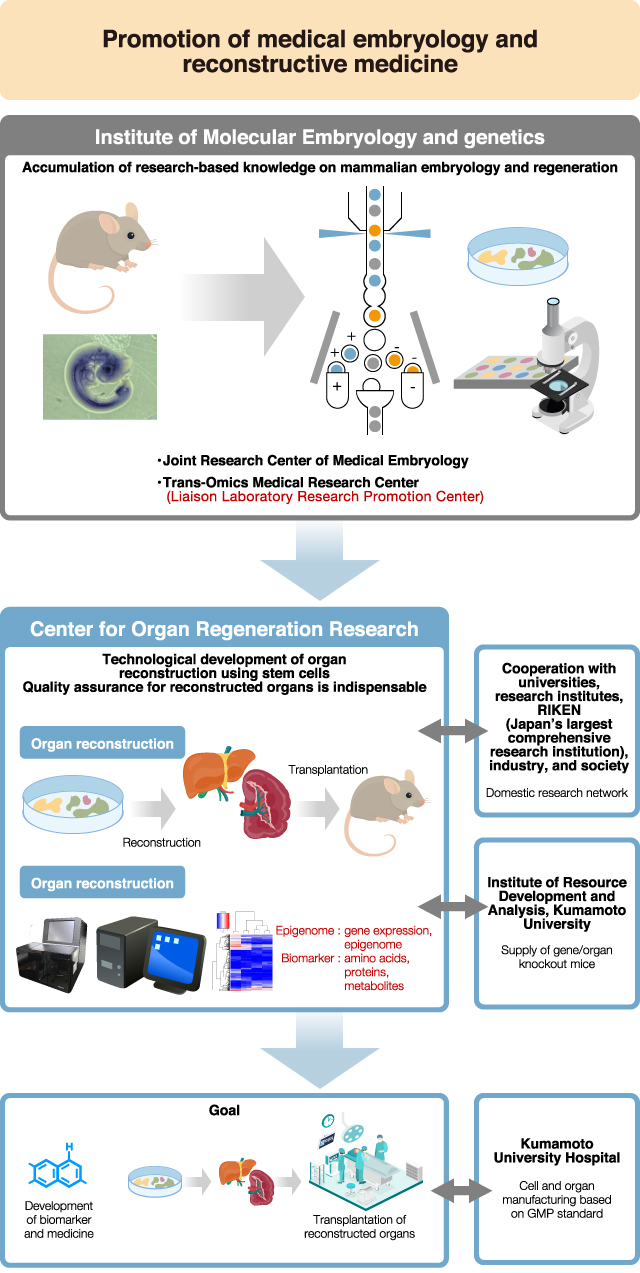 Please refer to the website for details of the Center for Organ Regeneration Research (CORRE)
*What is "trans-omics"?
The recent technological development of the high-speed sequencer and mass spectrometer has enabled us to analyze components of a cell such as DNA, RNA, protein, and metabolites. Thanks to this technological innovation, we can now acquire multi-level omics information concerning the genome, epigenome, transcriptome, proteome, and metabolome. "Trans-omics" is the comprehensive approach to understand a biological system through identification of a molecular network by the integration of this multi-level omics data.